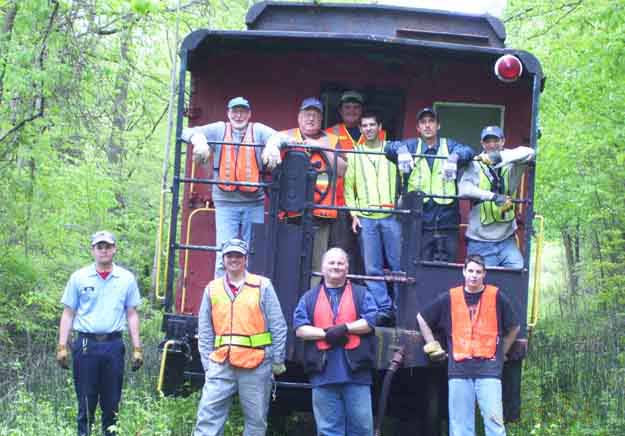 Join Us!
Our railroad is all-volunteer and you are welcome to join us! Together we are a fellowship of like-minded individuals who work together to preserve Michigan's first branch line railroad and building Michigan's railroad museum.
The Society is a public-benefit charity that educates the public about railways, we are not a club and do not provide private benefits to members.
Membership has its benefits. It's the gateway to volunteering. You can ride the train for free during the summer season. You'll get the Railway Express, our newsletter. Regular members also get to vote on key decisions about our future. You'll receive our newsletter, the Railway Express, and learn all about what it takes to keep this railroad up. You can attend training sessions, membership meetings, and even vote on key decisions and help elect our Board. Membership is at a bargain price:
Regular (18 years and older) - $30
Family (one adult and related children or two related adults) - $50
Junior (16-17 years old) - $25
Sponsor (individuals, corporations and other organizations) - $60
Now - you can renew online via PayPal (no account required).
Or just fill out our Membership Form and mail it in.
Membership begins on the 1st of the month following receipt of dues, with annual renewal dates of January for those who join October through March and June for those who join April through September. There is a 30 day grace period for renewal.
You get to entertain people, run full sized trains, do amazing restoration work, and put this Museum on the map. Watch as together, we build Michigan's finest railroad museum for the benefit of all.
Many of our opportunties involve working on the train, or along the track. For that, some training is required, because there are some things you need to know. We do frequent training sessions to get you up to speed fast. It's a great time to meet other volunteers and get involved!
Election Materials: Member List - Bylaws (PDF)