Ann Arbor Locomotive 21
One of the great railroads of Michigan was the Ann Arbor from Toledo to Cadillac and Frankfort, then via car-ferries across Lake Michigan to Wisconsin. This was a bridge route, allowing freight to bypass congested Chicago and save weeks.
Michigan's railroads were early to switch to diesels, and the Ann Arbor made a huge commitment by December of 1950. They purchased a large number of "hood unit" road locomotives, but this versatile "road switcher" proved to have staying power, and is the basis of modern diesels.
Southern Michigan Railroad has operated the locomotive every few years.
Help us restore the locomotive! Donate to the Ann Arbor 21 Fund. Click here to donate.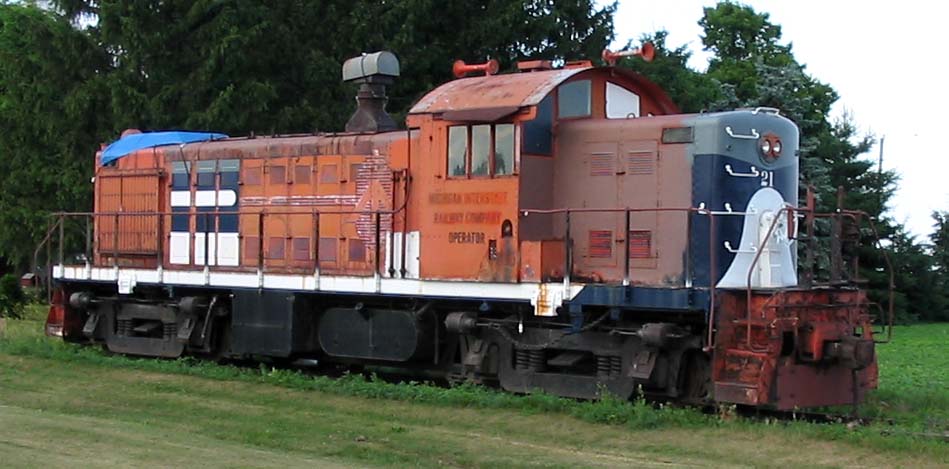 Under restoration by our volunteers.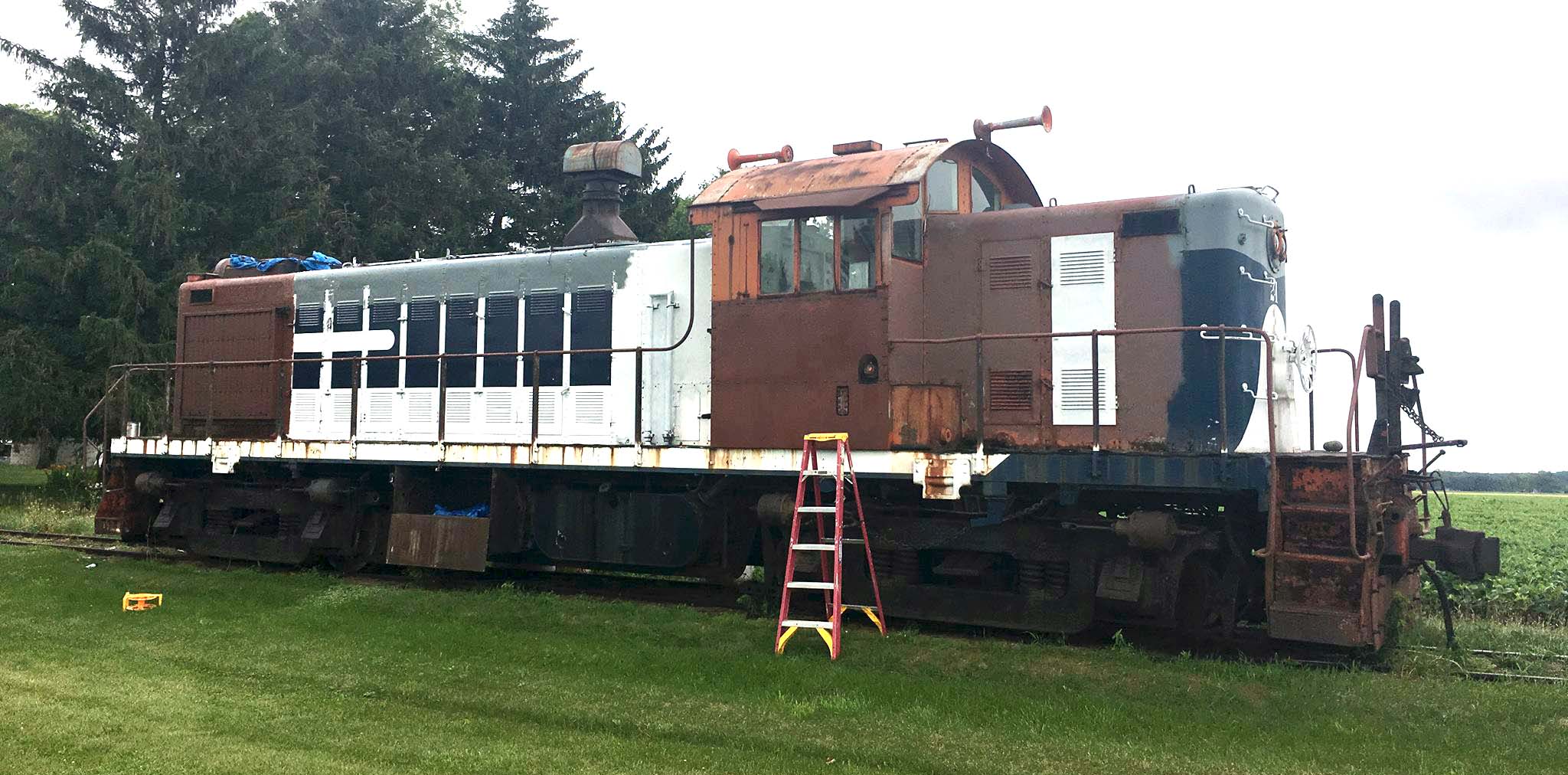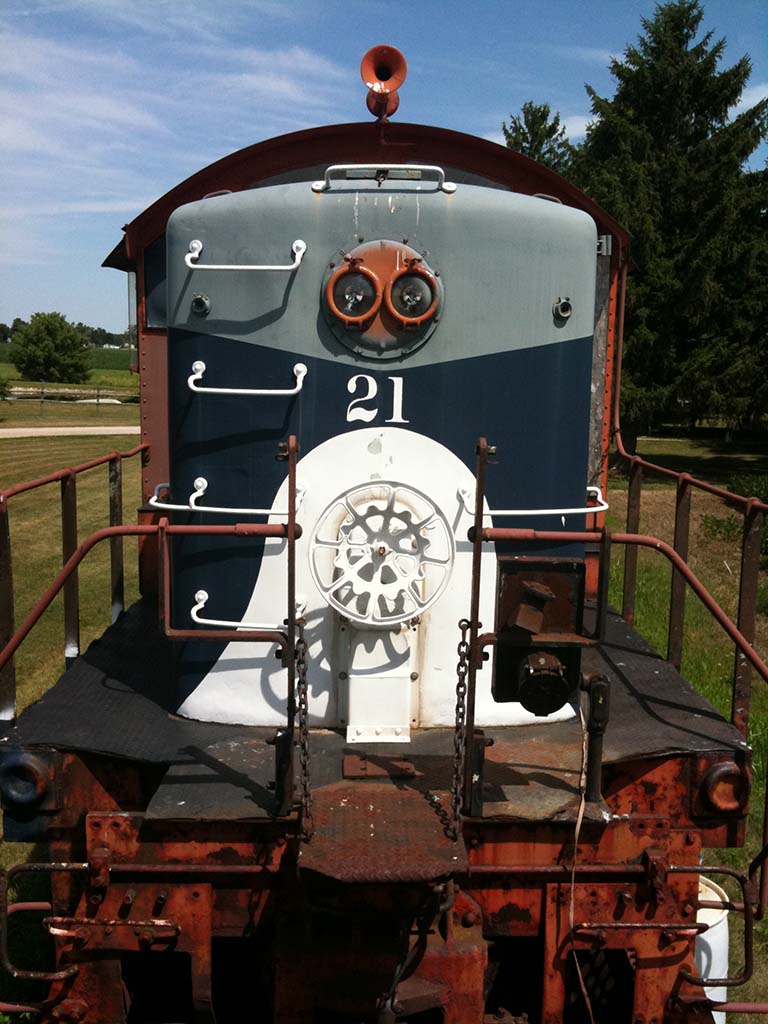 You can see the potential!
Donate here
You are donating to the Southern Michigan Railroad Society via PayPal.
Your gift is 100% tax deductible.